Cheltenham woman increases fitness and loses weight with Coach Chris Lineham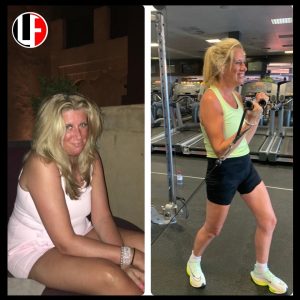 With the picture on the left Emma felt like she had had enough of her current negative lifestyle and decided to make a change.
Now she weight trains with Lineham Fitness twice per week and is a keen road runner of up to 20 miles per week. She is a clear example of how weight training can make the body stronger and aid in fat loss, rather than the perceived "bulk" look.
Well done Emma!
If you too want to increase your fitness and wellbeing- as well as maybe losing some weight then please contact Chris on 07735 524608​ or fill the form at: