Another fitness and weight loss Client in Cheltenham by Chris Lineham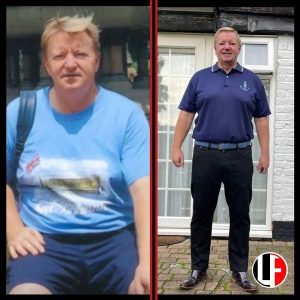 Guy (63), has had a very controlled weight loss of 3 stone over the last year, having retired to Cheltenham from a career in the London food and business sector.
He is now ready to build on this with a 6 month program of gym, swimming and fitness work at the Cheltenham Everlast gym guided by me.
The targets are 5K running on a regular basis, getting back to low single figure golf and an overall fitter body.
IF YOU TOO WANT TO INCREASE YOUR FITNESS AND WELLBEING- AS WELL AS MAYBE LOSING SOME WEIGHT THEN PLEASE CONTACT CHRIS ON 07735 524608​ OR FILL THE FORM AT: